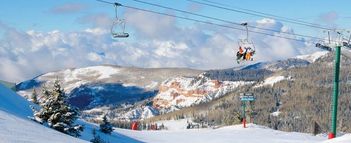 According to MSNBC news, there are nearly 5 million AirBNB hosts in the United States. That's in addition to hosts with VRBO, Homeaway and Bookings.net. While each local municipality handles these sorts of enterprises differently, one thing is for certain: More people want to join these communities as paying guests and as entrepreneurial hosts.
We've all heard about enterprising neighbors renting out spare rooms for extra cash, but how do entrepreneurs start Do-It-Yourself Inns?  Or, maybe you yearn to own a vacation home, but the additional mortgage, room set-up costs, and maintenance headaches seem more like a nightmare than a dream come true? Do you like the idea of hosting travelers but also worry you'll need to cater to the whims of guests 24/7?
---
---
Making guests feel welcome isn't rocket science . . . .
---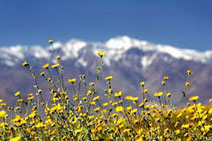 Just like every Do-It-Yourself enterprise, it's challenging to create an appealingly professional brand without losing that personal, Mom & Pop appeal.
Learn how to run your DIY Inn profitably without having it monopolize your free time. Build your business around how YOU choose to live YOUR life. I've been doing that for the last seven years, and it's paid off in many ways I hadn't even imagined.
The workshops I offer all over the southwest through community education programs combines my two favorite passions: hospitality and teaching. I've been a writing instructor for over twenty-five years and have a PhD in English Education.
I love having the opportunity to share my expertise by offering these hands-on, personalized workshops for enterprising, would-be hosts.
---
Get your questions answered
The most basic interactive workshop I offer is: "DIY Inns: Is Hosting Vacation Rentals Right for You?" There are a wide variety of personalities, properties and lifestyle choices that fit well with the vacation rental hosting model.
Whether people want to be hands-on innkeepers, rent while they're away from home, or have that spare room that's gathering dust pay the mortgage--there's a way to make money and new friends by hosting guests at their property.
Starting with a series of short Q & As, we'll walk through which answers best fit each scenario. Whether you're an outgoing, shy, or private individual, there are tools for tailoring your DIY Inn so guests feel welcome. Next, we'll focus on home environments including comfortable aesthetics, location considerations, and how to make the most money out of your space. The last emphasis is on the intrinsic value of opening your doors to the world: hosting connects us to each other.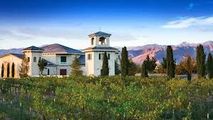 Not only will you leave with the answer to the question, "Is Hosting Vacation Rentals Right for You?" but you'll also have a treasure trove of DIY Inn tricks-of-the-trade that match your personality, home, and lifestyle.
In my workshop designed for my experienced DIY Inn hosts: "Everything You Need to Know About Vacation Rental Hosting," we'll start with your questions related to designing your space, marketing your listing, managing time/guests, and making the most of the hospitality lifestyle. We will then take the guesswork out of creating and managing the best kind of DIY Inn experience by revealing my Top 10 Best Practices for creating your most appealing (and profitable) DIY Inn. Participants who come prepared to ask questions and brainstorm answers will leave with tools necessary for marketing and running a tailor-made DIY Inn.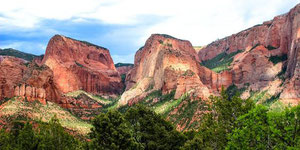 I'm looking forward to touring up and down the southwest offering these workshops. Please feel free to sign-up directly with each community education entity (see below). Or, if you don't see a workshop in your area, reach out to me at julie.bohohospitality@gmail.com and I'll look into it.
---
Community Education Workshop Overview
Check out the BOHO HOSPITALITY workshops coming to a town near you!
COMMUNITY WORKSHOP BROCHURE.pdf
Adobe Acrobat Document
66.6 KB