The perfect Las Vegas spring weather set the tone for BOHO HOSPITALITY'S Tiki Party Open House benefiting Wagging Tails Pet Rescue on April 25th.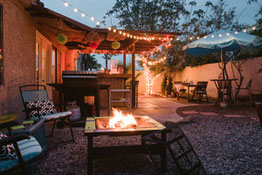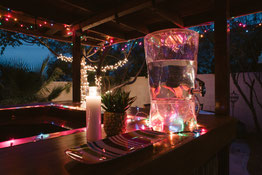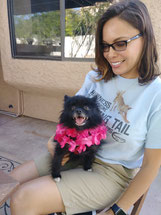 "Brynn" is a Pomeranian rescue who had a great time at the party (you see her here sporting a pink lei on the lap of a Wagging Tails volunteer) and is available for adoption to the right home.
---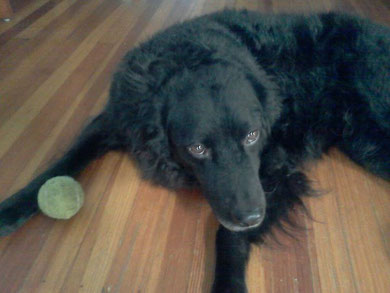 Julie decided to have her first charitable event for BOHO HOSPITALITY be a pet rescue. Her beloved border collie mix, Bennett, was adopted from the Dumb Friends League in 2006 when she lived in Denver, Colorado. "Benny" is still a terrific companion and host dog twelve years later. He loves having friends (human and canine) at the house.
---
Wagging Tails Pet Rescue is currently looking for volunteer foster families to assist with rescued animals who need forever homes. Please message Jodi on their website if you can help in the Las Vegas Valley.