When guests stay with us at the TIKI HOUSE LV we encourage them to pay attention to the little things so everyone feels welcome, safe and respected. In addition to that, it's all about having fun!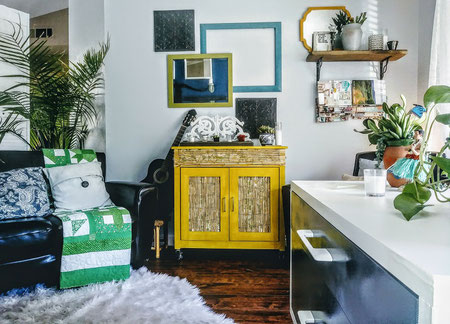 We offer multiple community spaces for guests staying in our three listings:
The HAVEN is a private room with two beds and a private bath.
The RETREAT is a private room with a Queen bed and a shared bath.
The NOOK is a private room with a Queen bed and a shared bath.
We also have a community kitchen, living space (shown here) and tiki bar in the backyard. While sometimes it's desirable to travel anonymously and cut-off from others, at the TIKI HOUSE LV it's all about welcoming each other while allowing for privacy AND community.
---
Stay at the TIKI HOUSE LV the next time you're in Vegas!
---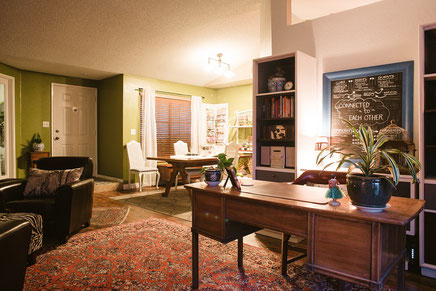 BEFORE
I so wanted to incorporate the old Persians into this room, but I could never get it to look just right.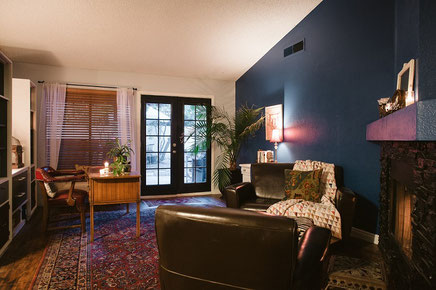 BEFORE
The next step will be to use that huge blue wall as a backdrop for fun, interactive accessories and art.
---
Our little TIKI HOUSE feels much more welcoming these days. While I don't hate the old look, the lighter colors and more open floor plan feel so much more inviting.
---
I got the idea to put the small credenza in front of my French doors from @jane_athome and I think that "half wall" makes all the difference. Why? It links the two sitting areas, making the room feel larger AND more connected. That's what we're all about at BOHO HOSPITALITY: Connecting. Did I hate the old room? Not at all. I just like this one more. It's a sign of growth to cut losses and use errors to guide you. I'm definitely practicing that small business sermon as I continue stretching my design and hospitality muscles.
---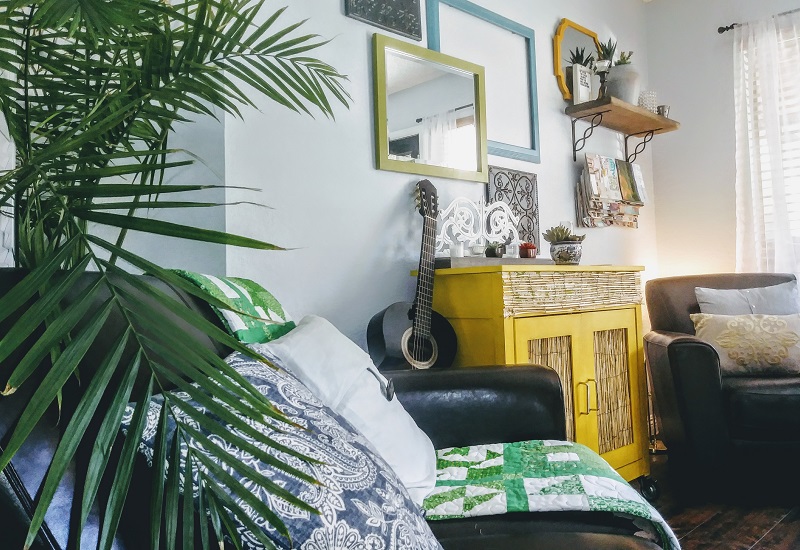 Check back soon for changes coming to the RETREAT at the TIKI HOUSE LV!
---