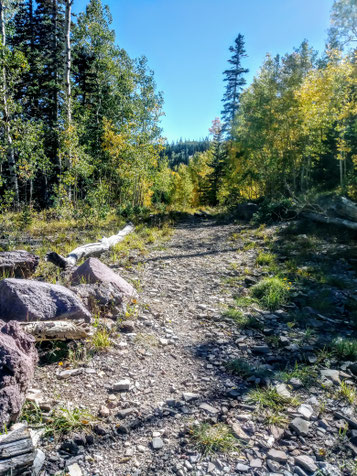 Nothing says autumn quite like an aspen grove. The twinkling of yellow leaves in the cool breeze seem to say,
Now's the time to start thinking about hunkering down . . . .
I had the pleasure of hunkering down in Southern Utah this past week, and it definitely hit a RECHARGE button in my soul. Not only did I get to indulge in homemade wine and ice cream, but I got to meet with the folks at Southern University of Utah's Community Education and Academic Experiences department. 
This fall they're hosting a whole slew of courses and workshops for community members. BOHO HOSPITALITY will be among the offerings as we have workshops for both a beginner and intermediate DIY Innkeepers. Let us help you tap into your personal brand of hospitality and join us at one of our workshops!
---
For people who aren't sure if hosting a vacation rental is for them, BOHO HOSPITALITY offers "DIY Inns: Is Vacation Rental Hosting for You?" on September 29th.
---
Check out this slideshow and see what our workshop "DIY Inns: Is Vacation Rental Hosting for You?" is all about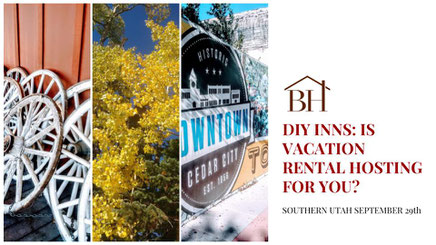 ---