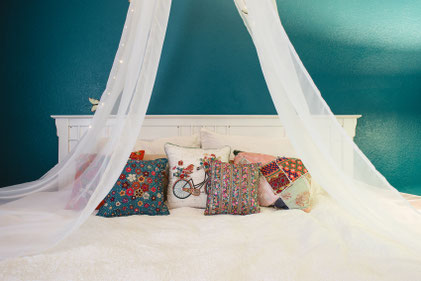 As you walk in the BOHO HOSPITALITY Model Home, right away you recognize this is not your average Las Vegas Valley track home. 
Using the tiki bar and wicker ceiling fans as inspiration, Julie picked colors, furnishings and accessories to highlight the festive nature of the home while making sure (as always) that the design said: WELCOME to all who enter. 
---
Contact us and ask to view the "Tiki House" in person between now and May 15th.