---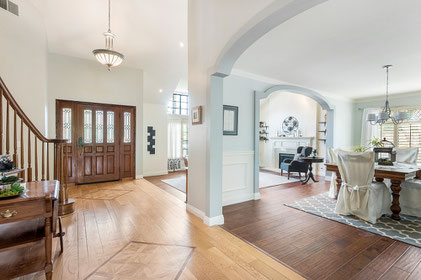 Open the front door and take in our two-story foyer and living room. Enjoy the dramatic, winding stairwell leading to the five bedrooms and three full baths upstairs. The living room (despite its large size) has a cozy feel with its fireplace, antiques, and custom hardwood floors. Take a few steps and peek into our formal dining room and a few more steps lead to the kitchen, atrium and family room.
---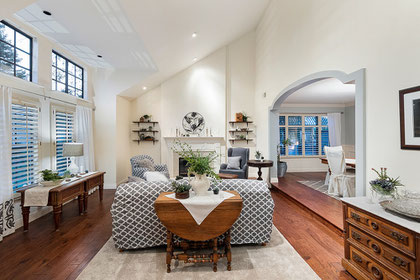 Lots of natural light filters into this comfortable living room every afternoon. This is the kind of space we're drawn to whether we're alone or with others. Cuddle up by the fire with a book, wrapped in a throw blanket. Or, dare your closest friends and family to challenge you to a winner-take-all Scrabble marathon. Surrounded by family heirlooms and gently woven, natural fabrics, this room is a welcoming retreat for all.   
---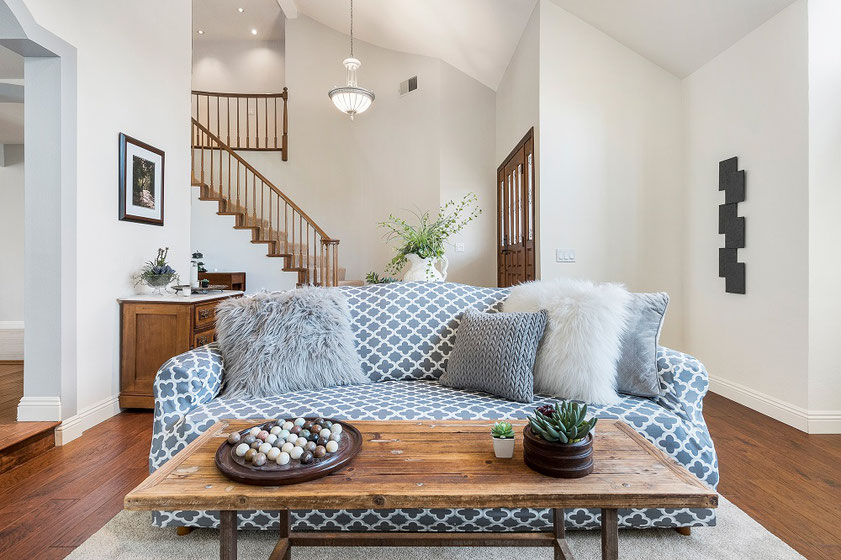 ---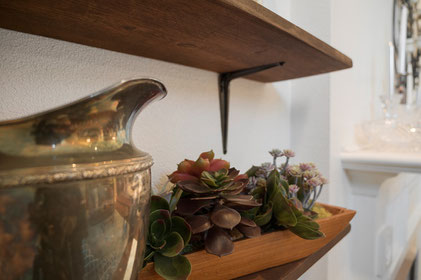 After finding a stash of antique silver underneath the Master suite bed, Julie decided against shining it up: She figured the naturally worn patina, blended with the southwestern succulents and plank wood floors, add a level of comfort "formal" living rooms often lack. 
Because BOHO HOSPITALITY works with a "zero budget," Julie opted to make the shelving herself and use forgotten family treasures to fill each one.
---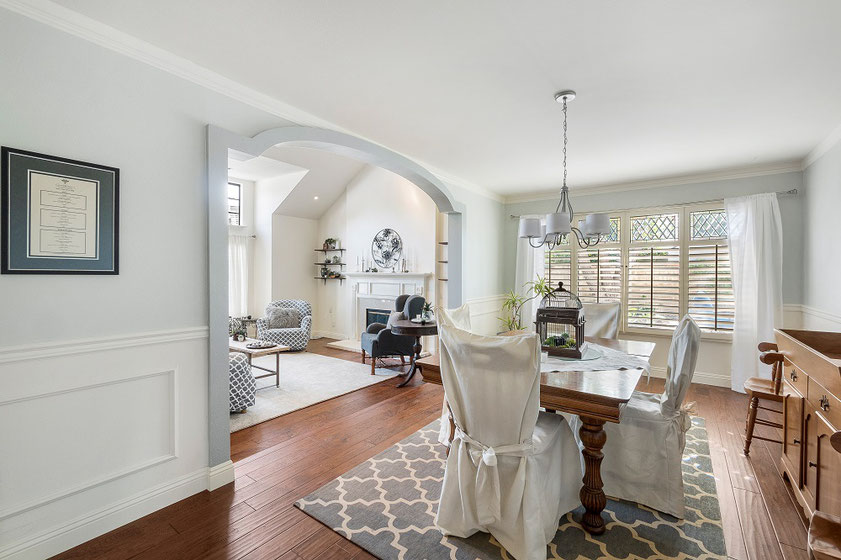 ---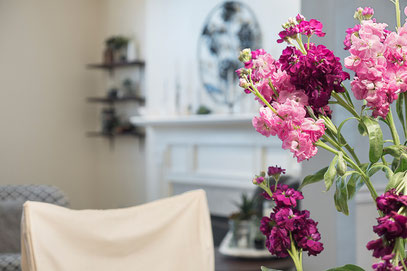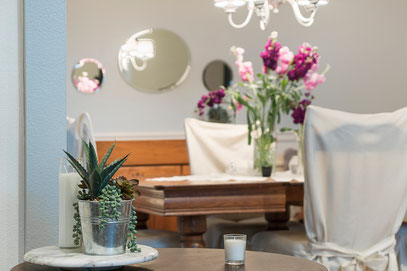 ---
The inspiration for this room came from the playful framed art hand-stitched by the owner's mother. The "gray elephant" has been a favorite of hers since she was a girl and is an element in each of the featured bedrooms. 
---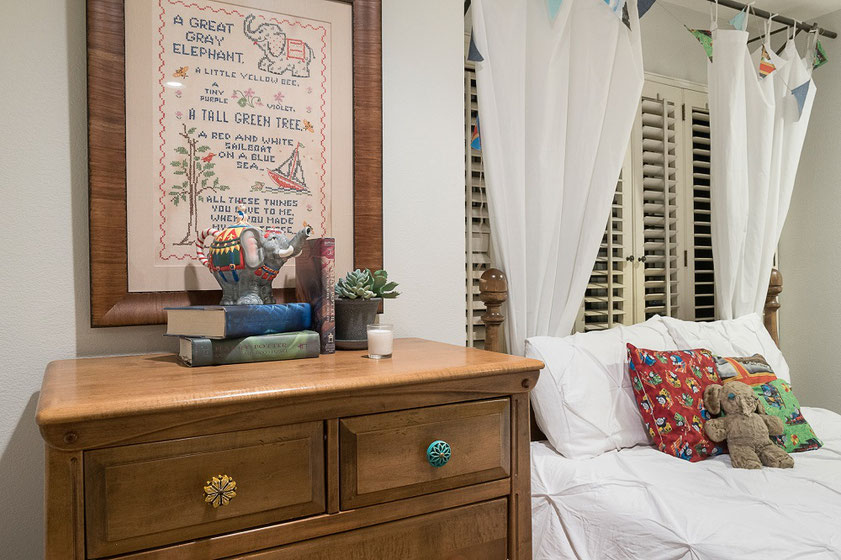 ---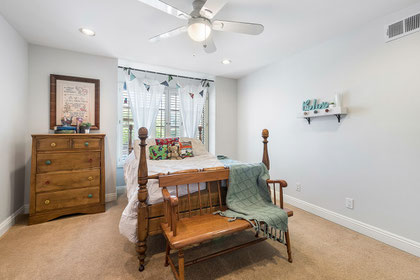 What do you "BELIEVE" in? I've spent many nights sleeping in this classic bed, and I BELIEVE the light touch of primary colors paired with wood furniture, crisp white linens and playful bunting encourages: 
REFLECTION
INSPIRATION
DAYDREAMS
---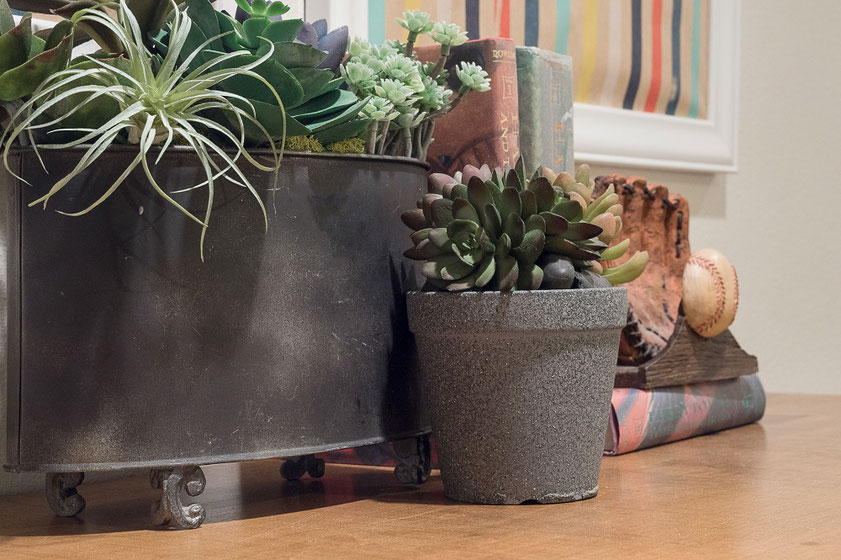 ---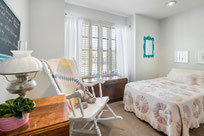 This large bedroom is the perfect space for a bedtime story. Dr. Seuss is the featured author in this stylized "twin" suite. Whether your story is told or read, snuggled together in a big white rocking chair is the kind of tale that lodges in our memories for a lifetime.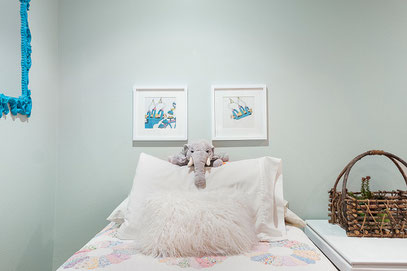 ---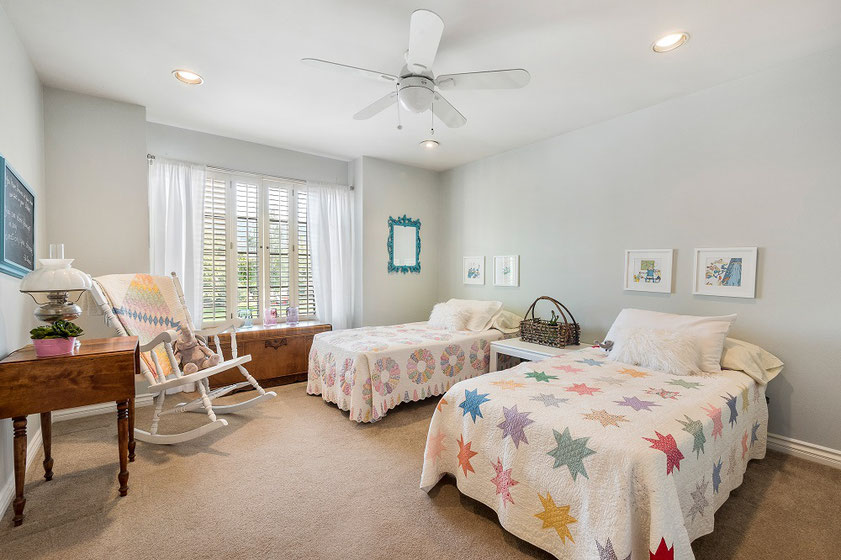 ---