When everyone says, "You're crazy," and you see that as a sign you're onto something REAL.
I packed my suitcase. The dog spent the day at the salon getting his summer shave. I now know where Elgin. Cottonwood and Lakeside Arizona are on the map (No, they're not close to each other by a long shot). A couple of Meetup events in Phoenix look promising next week. Vistaprint delivered by business cards.
It may be true that Dear Old Dad thinks I'm a little crazy. Things could go wrong. (In fact, I suspect they will. And I appreciate it's his job to remind me of that . . . )
But the way I see it, I know staying here planning for the life I want to lead, dreaming about the life I want to lead, longing for the life I want to lead.
. . . . Is the exact opposite of living the life I want to lead.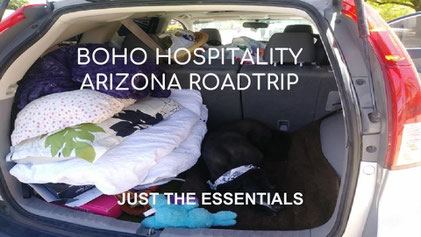 It may not be graceful, but Arizona HERE I COME. 
I'm diving in head first with BOHO HOSPITALITY .